One of the most important choices one has to make at the start of the ISO implementation and certification project is to hire a reliable consulting company that can execute your ISO certification project with utmost care and excellence backed by state-of-the-art resources.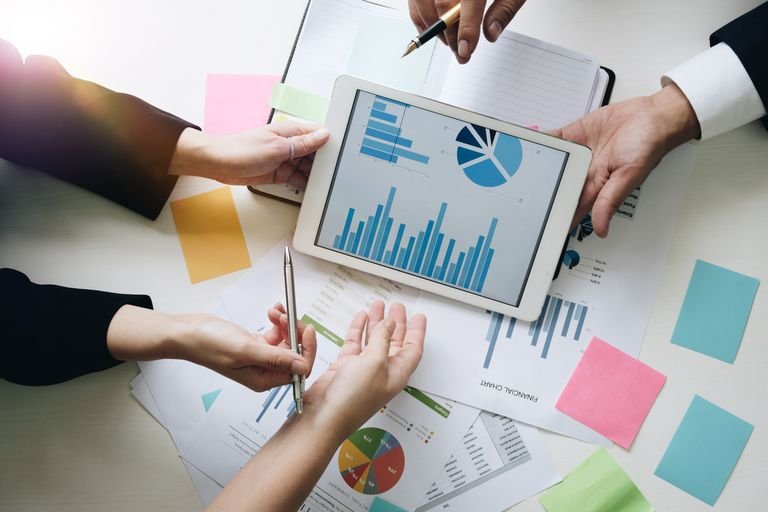 A lot of ISO certification projects end up as a waste of time, money, energy and resources because of the lack of expertise and in-depth knowledge of the ISO consulting company hired. 
Simply put, hiring the right ISO certification company for your ISO certification project is as important as hiring the right architect to build your dream home. Making a wrong choice there can cost you not only your hard earned money, precious time and energy, but can also risk your and your family's life.
Same approach is required while choosing an ISO consultation company, whether it is ISO 9001, ISO 14001, OHSAS 18001, ISO 17025, HACCP, ISO 22000, ISO 27001, SA 8000, ISO 45001 or any other ISO standard. You need to make sure that the ISO company of your choice is capable of adding value to the entire ISO certification process and that's where you can count on us.
Kingsmen Consulting Services (KCS) deserves to be your perfect choice for any kind of ISO certification project anywhere in UAE, Saudi Arabia, India, Canada, Oman, Bahrain, Africa, Qatar & Kuwait, Dubai, Abu Dhabi, Sharjah, Ras-Al-Khaimah, Fujairah, Ajman etc.
Let Industry Experts & Certified Lead Auditors Develop Your ISO System
Your ISO 9001, ISO 14001, OHSAS 18001, ISO 17025, HACCP ISO 22000, ISO 27001, SA 8000, ISO 45001 or any other ISO management system will be handled by an immensely experienced consultant who also happens to be IRCA certified lead auditor with hands on experience in both consulting and certification. As a certified auditor, our ISO consultant is aware of the nitty-gritties of the ISO process and hence capable of preparing your organization for rigorous ISO auditing process.
Designed for your business
Our ISO consultant will design your ISO management system to match your unique business model and requirements. Our turnkey solutions ensure successful implementation of a particular ISO standard. Unlike, majority of other ISO consultants who heap loads of documents and instructions upon you without taking into consideration the purpose and your unique requirement, we ensure that the entire certification process revolves around your business model with an objective to significantly improve your organization's performance. At an affordable price.
We are happy to travel to wherever your business is, we try to conduct a fair bit of work on email/phone to keep the costs minimal. We design elegant, simple and as small as possible systems. This means that our ISO management systems are easier to use and take less time to develop.
We value your time and very well understand how important it is for you and your business to have an effective ISO 9001 quality system in place.
We pride ourselves for the fastest turnaround in our industry, so you can enjoy the benefits of having an ISO certification. We are willing to go an extra mile for any of your urgent tender submissions or the need for certification for grabbing that big order. Our ISO consulting services ensure that you obtain the ISO certification within few days time.
Our ISO expert will dedicatedly and closely work with you for: Risk and Disaster Management, Environment Management Systems ISO 14001, OH&S, Food Safety, Information Security, IT Service Management, Laboratory Quality etc. Close association helps achieve desired results without having to involve any third-party experts and that too at an affordable price.
At KCS, you can expect 100% success rate and guaranteed results. Driven by 100 % Satisfaction & Customer Delight, we help you successfully pass certification audit and/or upgrade audit.
Total Customer Satisfaction
We value your trust in us and timely delivery of services is our hallmark. For us, you are not just another client, we are dealing with. Total customer satisfaction helps us strengthen our professional bond with you.
We are committed to deliver quality and business-oriented services and hence if you are not happy with any of our services, we will improve them to your satisfaction.
Our relationship does not end after delivering the products/services on-time. After the successful completion of the project, our communication lines are still open for you 24/7 365 days a year. If you have any questions/concerns, you may call, fax or e-mail us and we will get back to you within 24 hours' time, Depending on the nature and complexity of the issue and where we are logistically on that particular day, we will contact you and help to resolve those issues "AT NO ADDITIONAL COST TO YOU"
We will also keep you updated on any latest development in the area(s) of services provided to you. 
In most cases, we have not charged anything for this service as long as your inquiry/concern/issue do not take more than reasonable time on our part. 
By selecting KCS as your ISO implementation, training, consulting and certification partner, you are sure to get the best out of your ISO implementation and tangible business benefits to help you achieve sustainable competitive advantage. Contact us at contact@iso.qa to kick start your ISO certification project with us now.